Using Giphy Arcade we launched several pancakeified mobile games and released them on Instagram and Twitter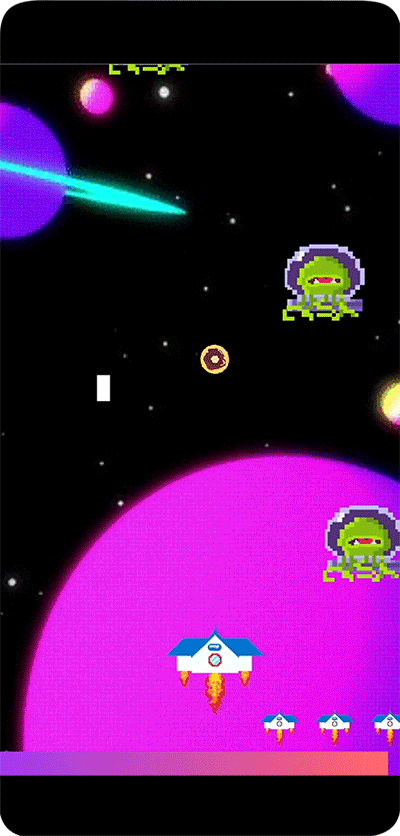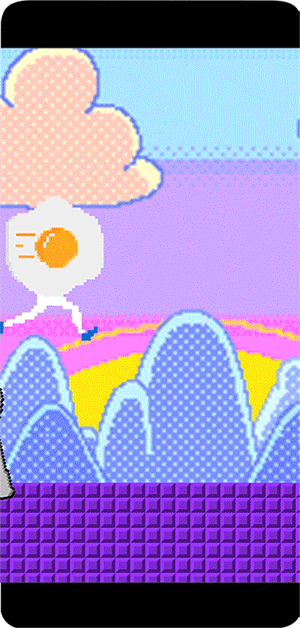 There's an invasion at a nearby IHOP and we need your help! Aliens from another dimension have heard of our fluffy pancakes, and now they're intent on eating all our stacks.
Your mission: shoot pancakes from our IHOP Ship to stop the invasion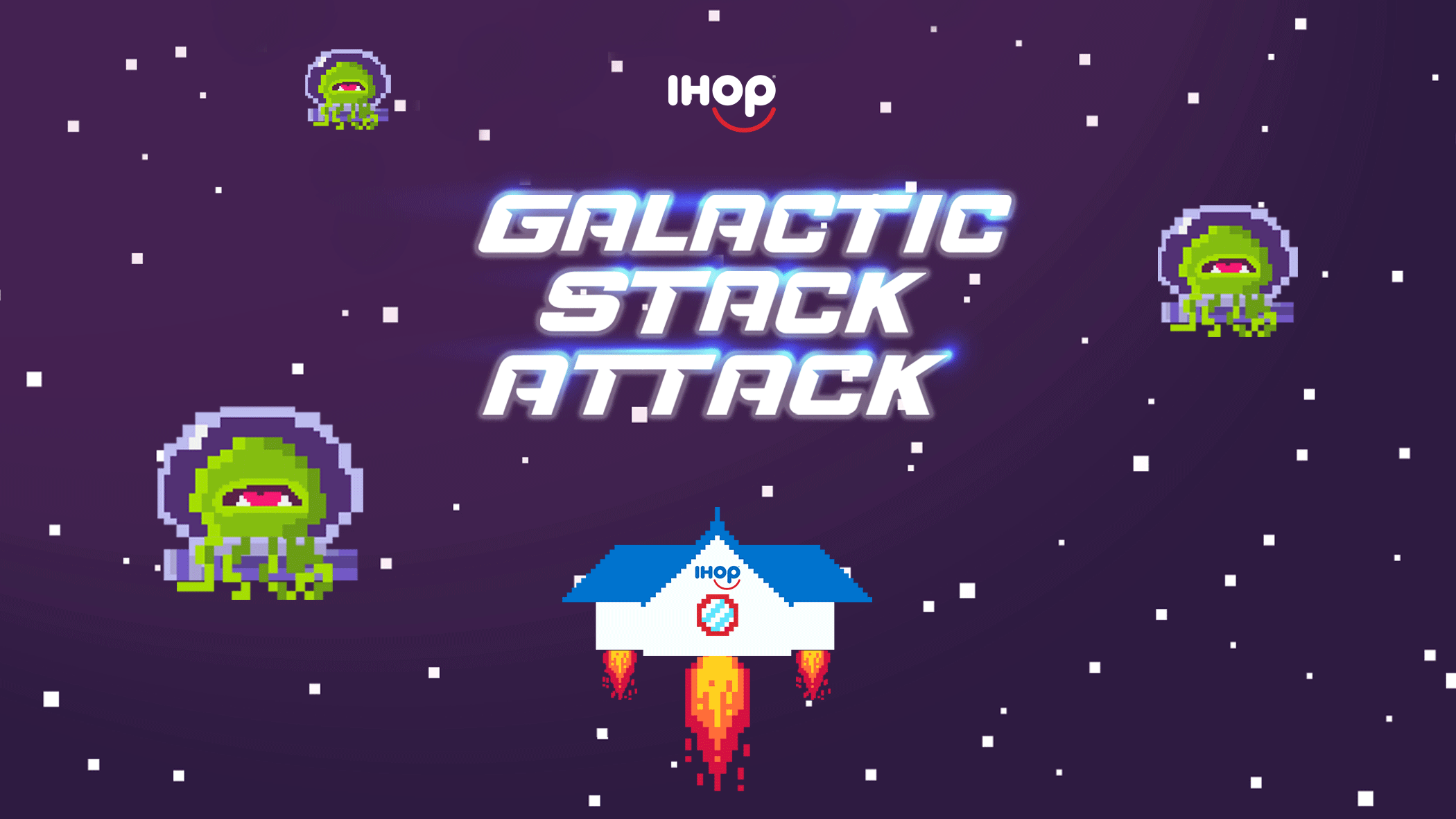 Our pancakes have become too irresistible that even the pickles can't stay away! While we can't blame them, we do need to stop them. Because pickle pancakes just sound gross. Use the forks to keep the pickles away from our pancakes.

There's no wrong hour to enjoy pancakes. That's why we've got experts to make our pancakes morning and night.

Who's on tonight shift? An actual knight! Can you help him fill the to-go orders by flipping fluffy pancakes into the IHOP 'N Go bags?

There's a breakfast emergency at IHOP! Someone ordered their egg extra runny and now it's on the run. Help us get the egg back to the combo plate. And watch out for forks from the other hungry
A man was spotted stranded on an island and he needs our help...to get breakfast delivered ASAP! Help the IHOP-Ter deliver our well-stocked IHOP 'N Go bag to the man so he can go back to being stranded, just not as hungry anymore