At AMF Bowl you can sport hard while having a lot of fun. All the prestige, none of the sweat.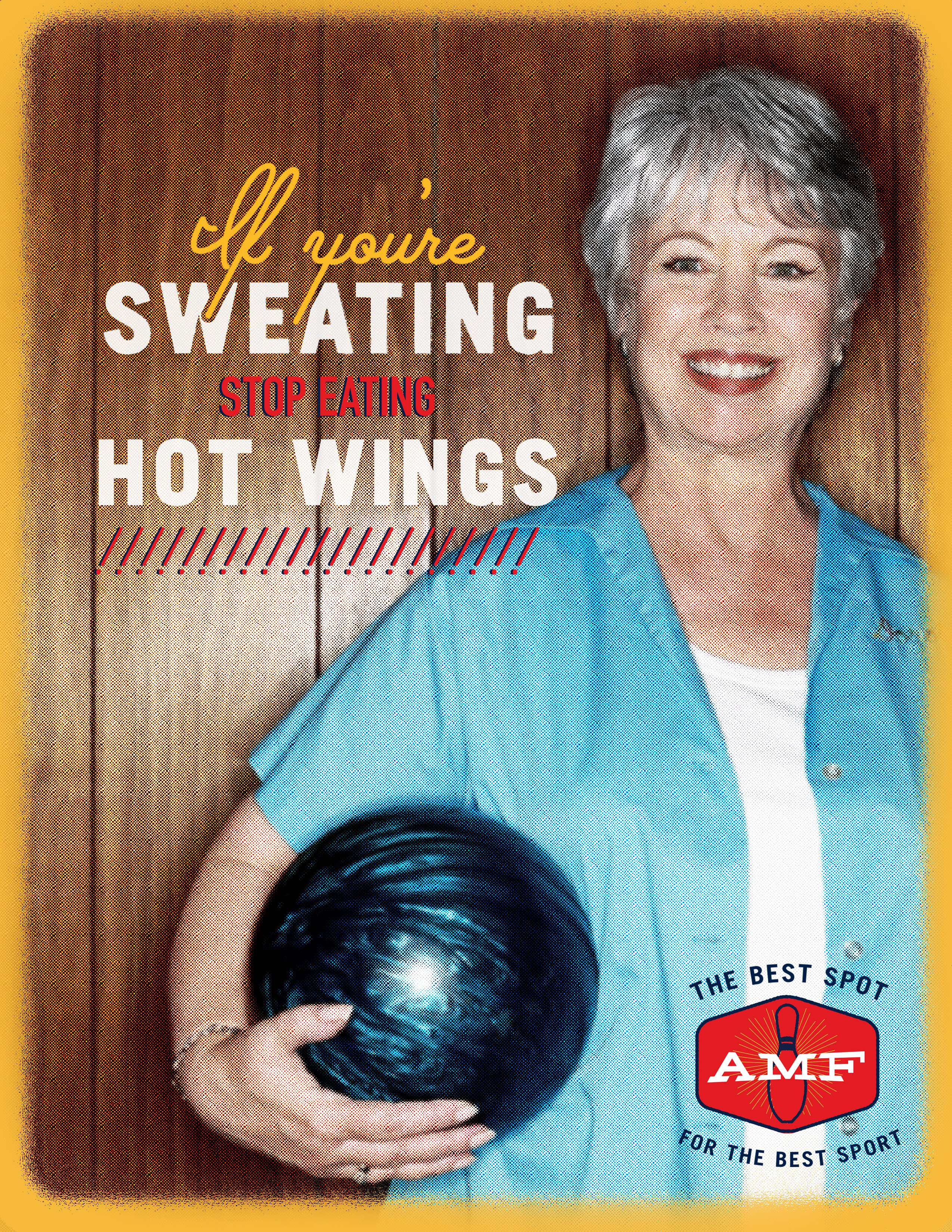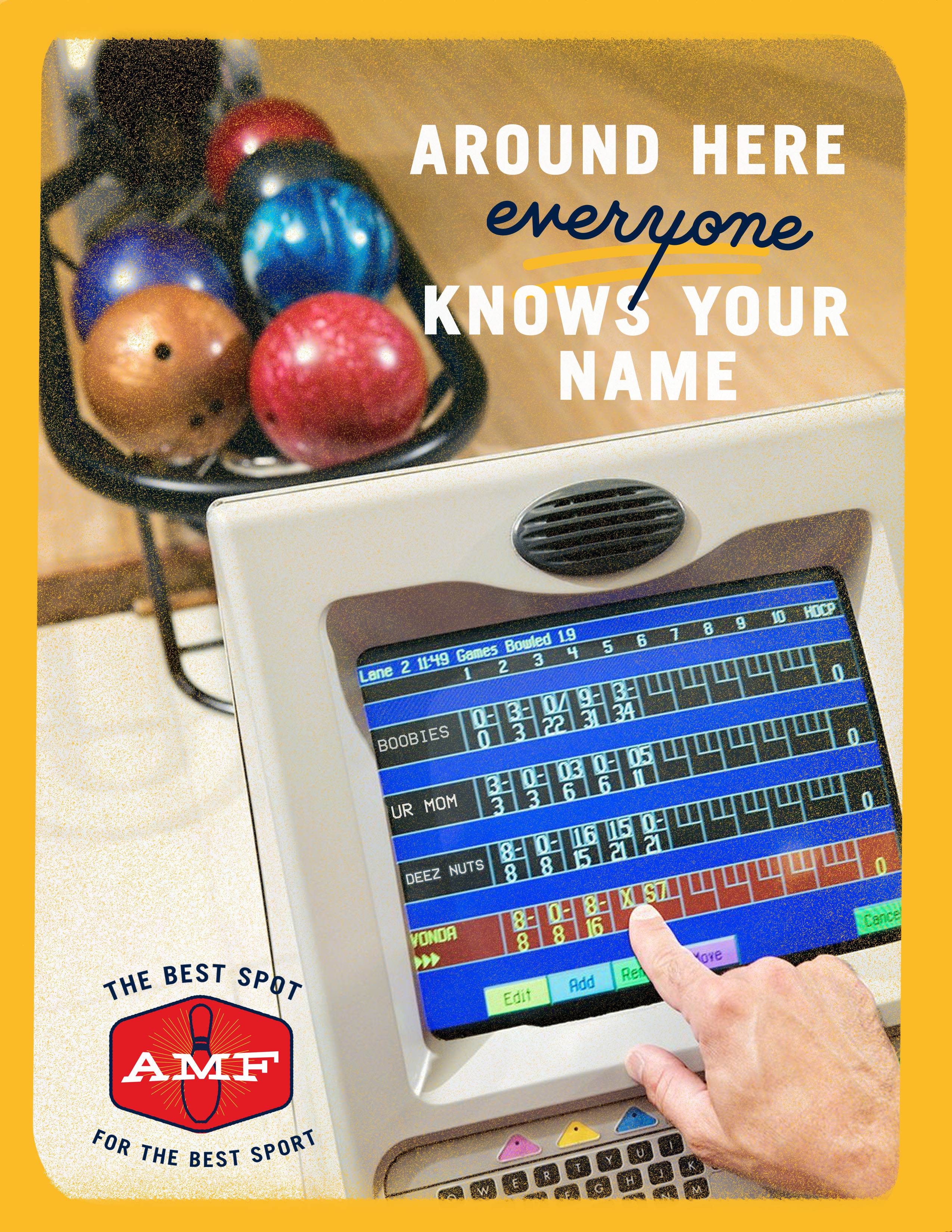 OUT OF HOME:
A bus stop outfitted with seats taken from an AMF, and ETAS displayed like bowling scores.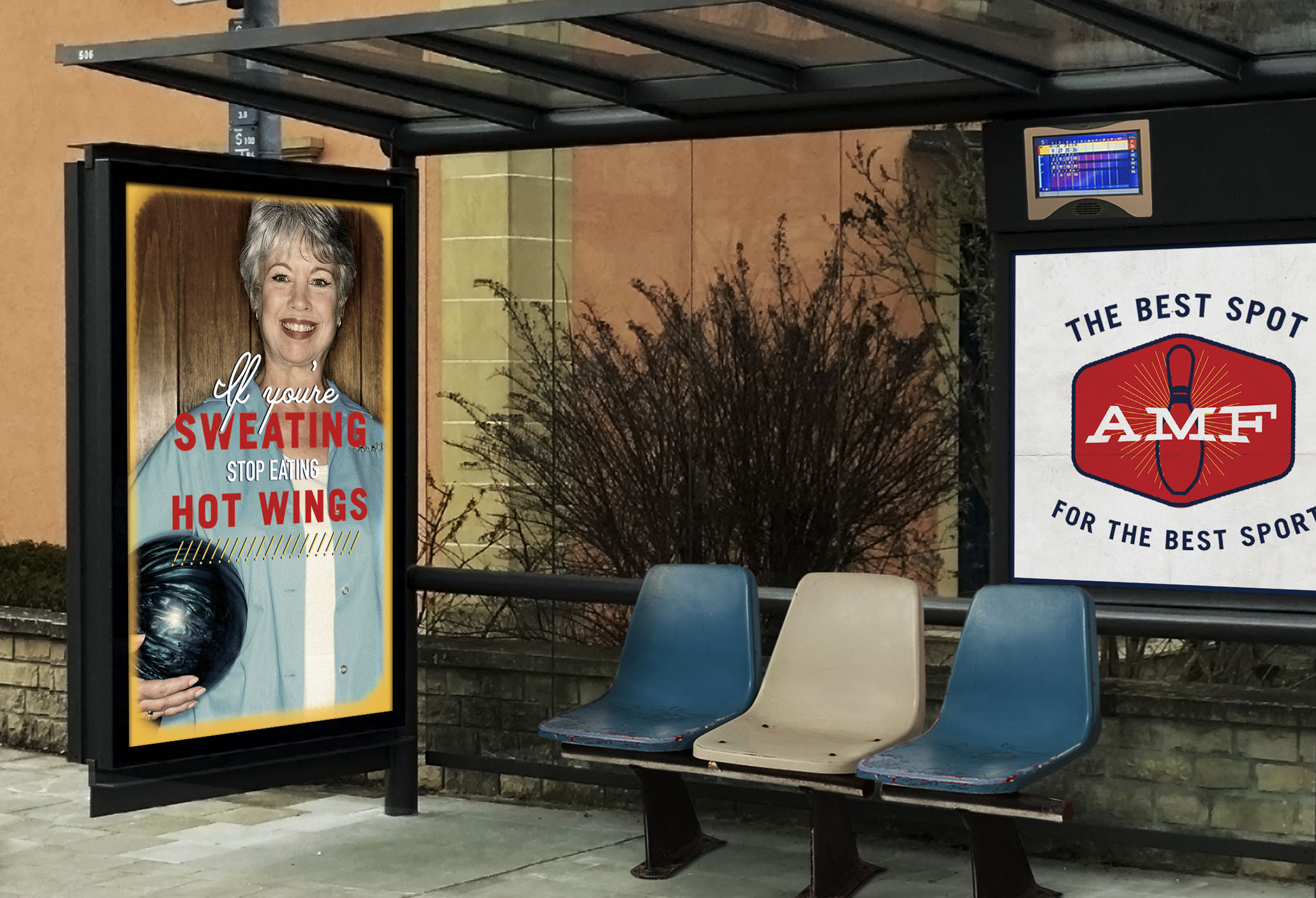 Games to help you prepare for your next bowling match
Made with: Partrick Lapera
The convenient store so convenient it will probably last forever.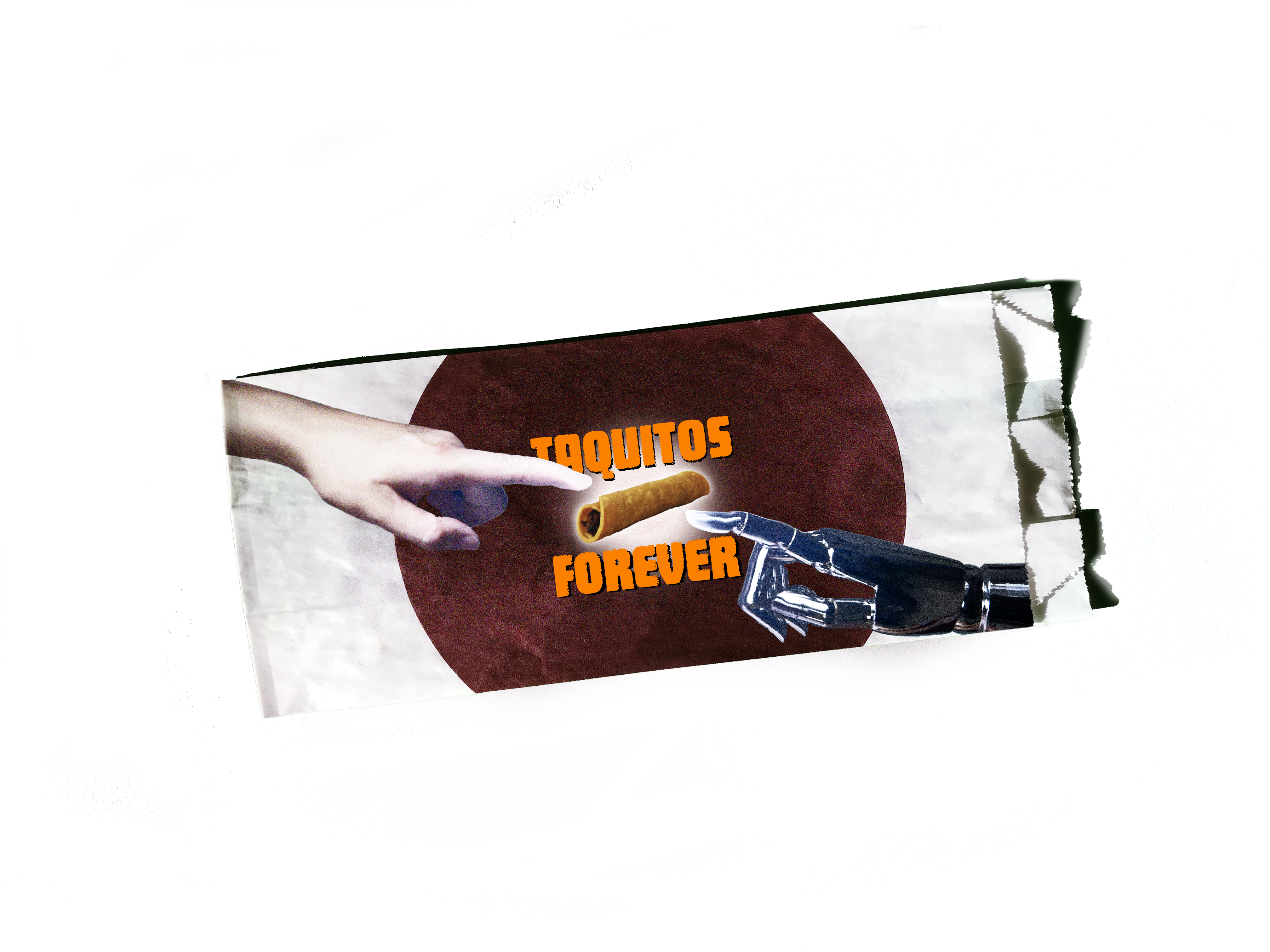 MADE WITH: PATRICK LAPERA

Hilton asked us to create a new food and beverage brand to attract guests and locals to their hotels. This was selected as the winning project and aspects were used in the development of a new hotel concept.
THE INSIGHT:
The hotel bar can be an intimidating place for solo travelers, particularly for women.
THE STRATEGY:

Create a food and beverage experience that would inspire people to venture fearlessly.
BRANDING

Inspired by the safety of a library, we carried the aestethic throughout. From buisness cards inspired by book shelves, to a system of ordering food similar to libray cards.
3D RENDERINGS

Featuring a lot of big open spaces, as well as tucked-away dining options, to help solo travelers feel comfortable.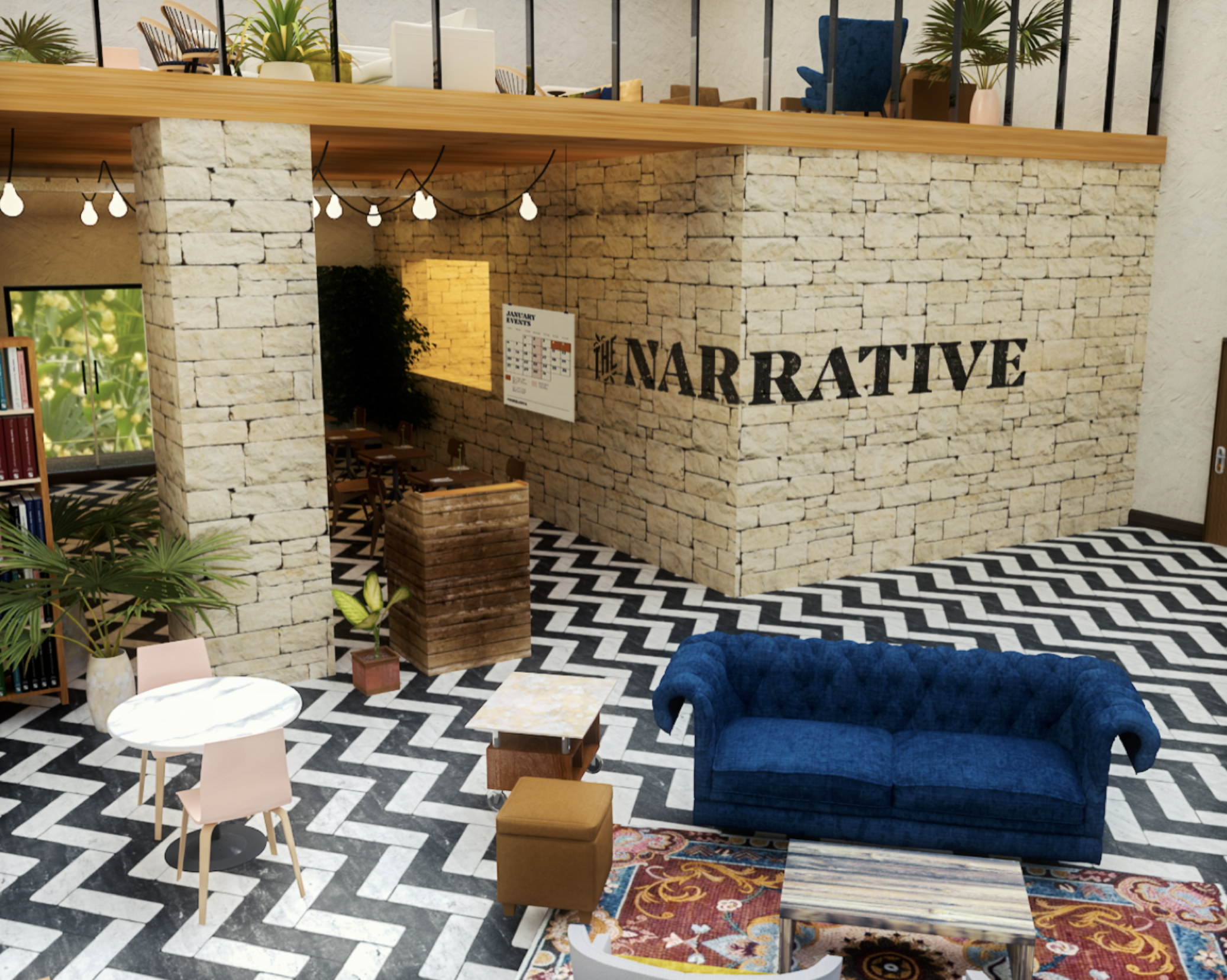 THE MENU


Intended to invoke a libaries spirit of learning, the menu would be feature hand notated by rotating local chefs.
Made with:
Megan Reilly, Experience Designer
Caitlin Russell, Strategist
Kate Fallon, Strategist
Robert Clark, Jr., Creative Brand Manager
Josh Perry, Copywriter