At AMF Bowl you can sport hard while having a lot of fun. All the prestige, none of the sweat.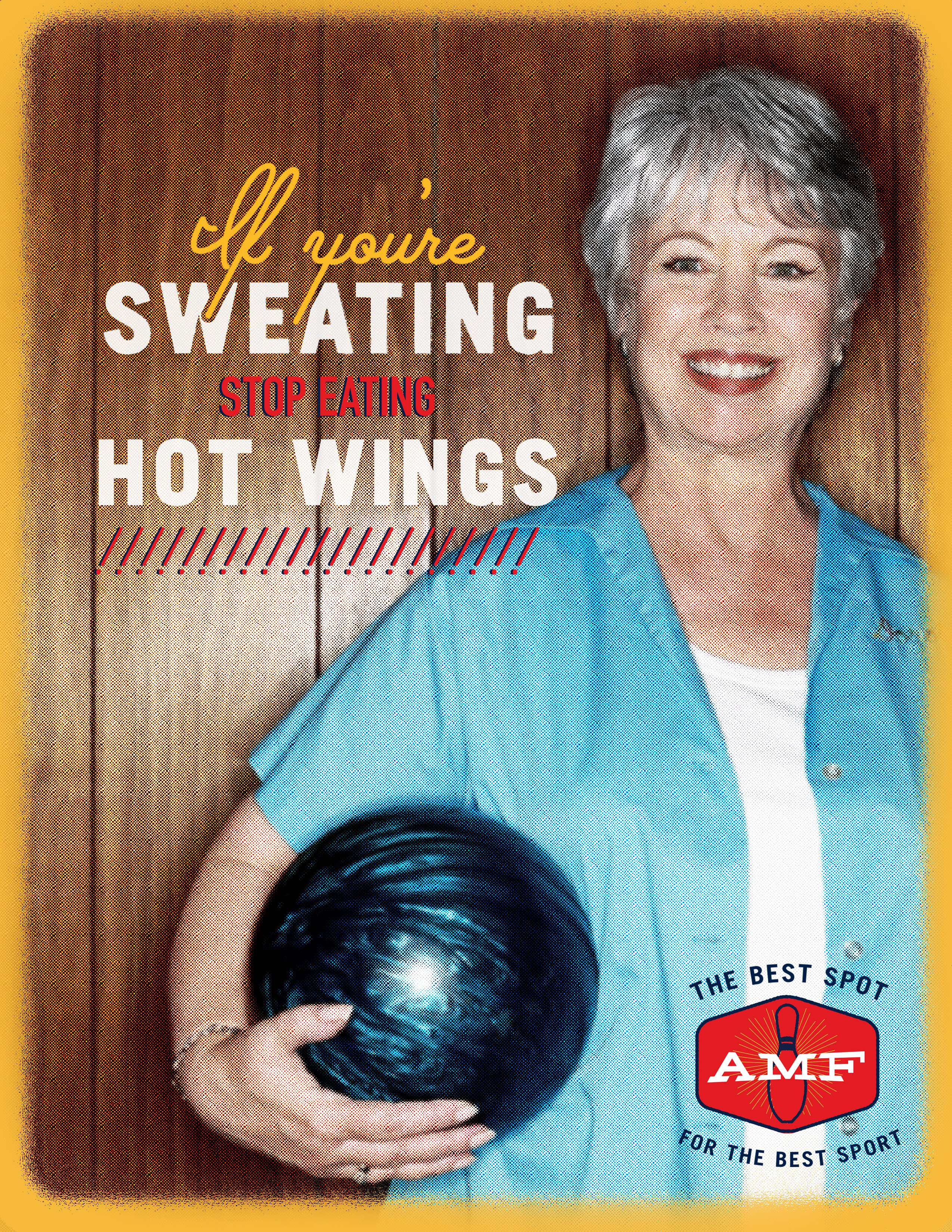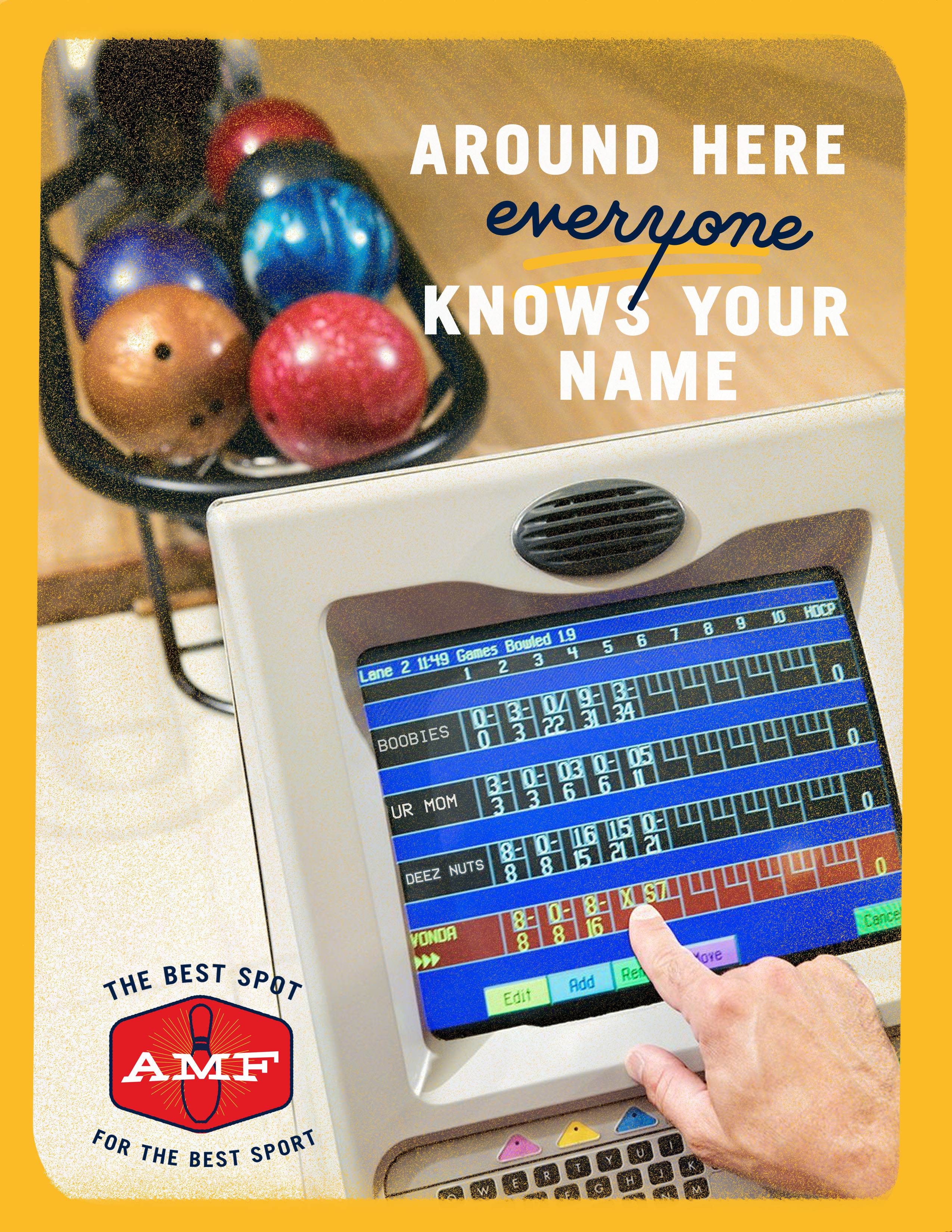 OUT OF HOME:
a bus stop outfitted with seats taken from an AMF, and ETAS displayed like bowling scores.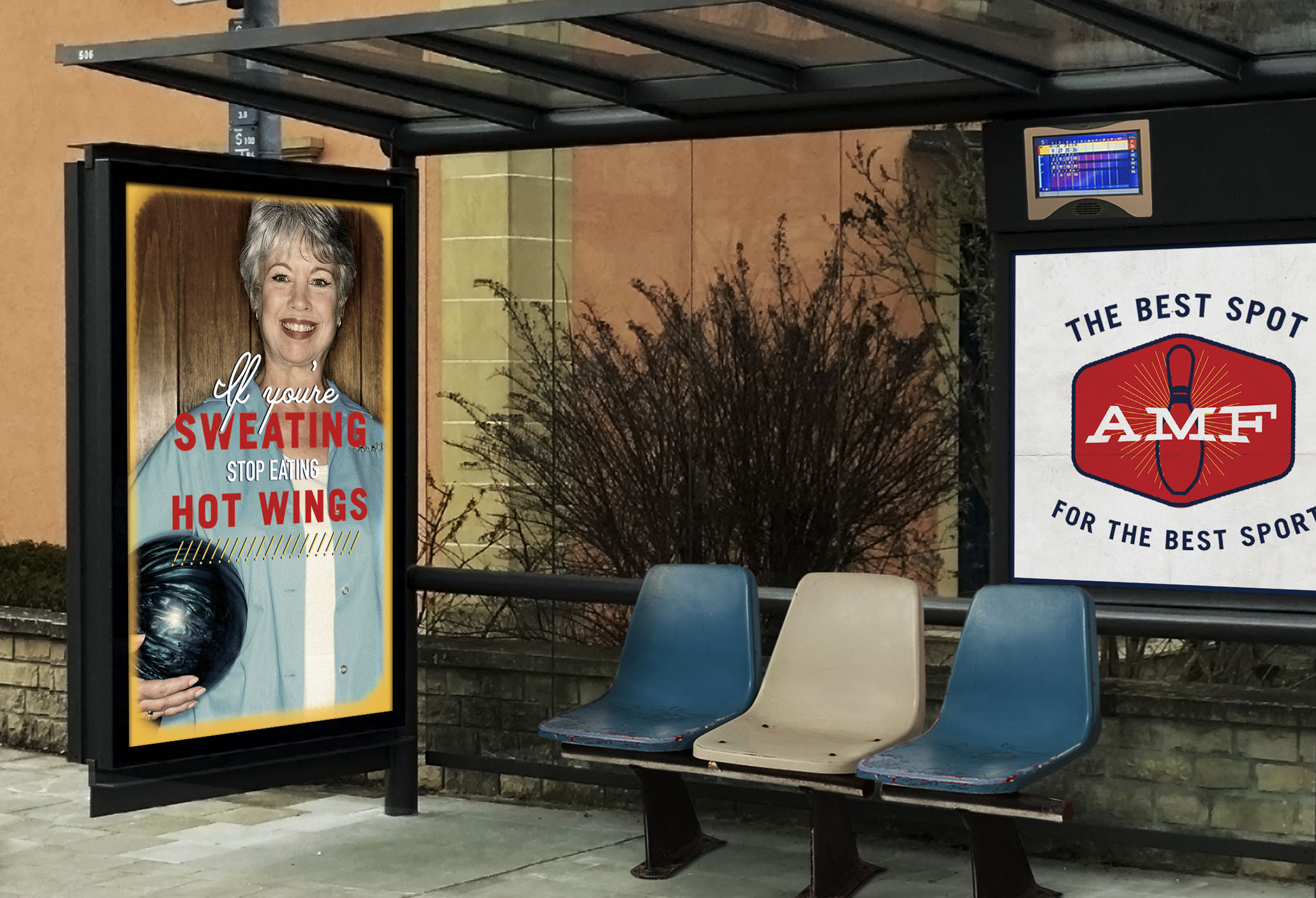 a
Games to help you prepare for your next bowling match



ne
The convenient store so convenient it will probably last forever.